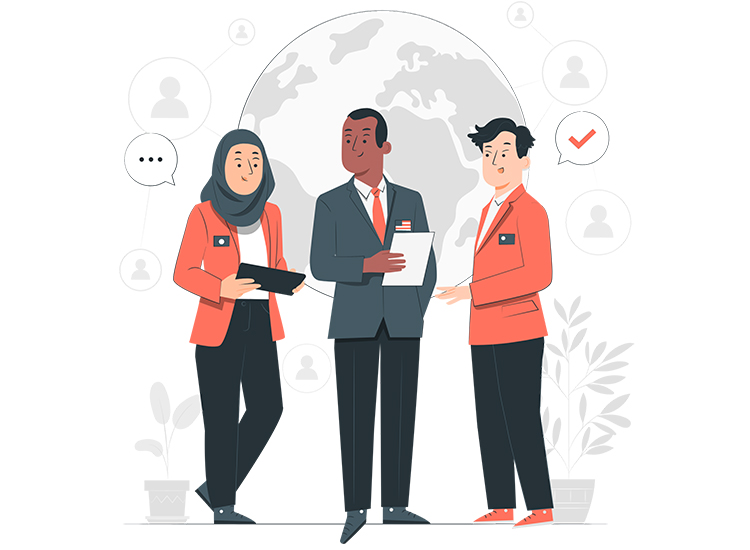 FEW THINGS TO KNOW ABOUT VIP MOBILE NUMBERS
A mobile number is one of the easiest ways to reach out to someone known or unknown. It is impossible to live in the modern world without mobile phones. The easiest and the quickest way to communicate with some far or near is by making a phone call. As the popular saying goes,' you are just a phone call away', we know how important it is to have access to a mobile number. Let us learn about mirror mobile numbers, its features and benefits.
In the last few years, having a VIP number has become a trend. Unlike earlier times, when only celebrities and high-end politicians could own a fancy or a premium mobile number, now the times have changed. Now anyone can avail of a fancy or a mirror mobile number by getting in touch with the online telecom providers. All you have to do is choose a specific mobile number as per your needs or likes and pay a sum of money. When you own a VIP number, it definitely makes you stand apart from the masses who own any random mobile number. When you let someone know your mobile number, it instantly raises the interest of people if your number is unique, fancy, or a mirror mobile number.
Mirror numbers give you a unique identity. You can instantly be recognized just by your mobile number. Examples of mirror numbers include 7865225687, 5678998765, 404004040 etc. Indian is a country with a massive population. You can easily get lost in the crowd if you have an ordinary mobile number. However, if you possess a mirror mobile number, you have a way to stand out in the crowd. This is one reason why people in India prefer to have mirror mobile number.
Many people feel extraordinary and exclusive when they possess such a unique, VIP, fancy or mirror number. You can also get your mobile number customized. For example, we all have special days in our lives. The best way to make these days memorable is by incorporating the dates in your mobile number. For example, if your birthday is very special to you, your mobile number can have the digits of your birthday. For example, if you were born on 26th January 1991, you can get a personalized mirror number like' 2669119662'. It's so much fun when you have a mobile number that makes you remember your special events and days each time someone calls you.
The prices differ from one telecom service provider to another. There are resellers also which sell VIP numbers, albeit at a high rate. You can visit the nearest service station of any telecom provider and ask them they have a unique mobile number for you or if they can get it customized. There are a number of online portals that provide unique mobile numbers. You can select the mirror mobile number of your choice, make the payment and receive a sim, which is activated in 2-3 days, and voila, you have a VIP mirror number!
The cost of mobile mirror numbers can vary based on the digits and patterns used in that particular number. Sometimes the numbers, which have the same digit eight or nine times in succession, can cost you an exorbitant amount of money. Telecom companies are more than glad to welcome people who want to mirror mobile numbers with open arms because it is a great source of earning a huge sum of money by putting such numbers for auction to such people.
Following are some of the reasons why people prefer to buy mirror mobile numbers
It helps in easy remembering: Mirror mobile numbers are so easy to remember, unlike the ordinary random mobile numbers that literally need to be memorized or noted down. Mirror mobile numbers are roughly about half-convenient to remember in comparison to the usual mobile numbers. The mirror mobile numbers are also based upon exceptional incentives in the corporate sector, and it helps in announcing the choices. It turns out to be a remarkable promotional and marketing tool for the organization.
It is regarded as a great way of improving the business: A mirror mobile number is beneficial to the business. When your banners, leaflets, pamphlets, business cards display a mirror mobile number, it makes your brand easily recognizable, unique and lets people know the efforts you put in to make your business and brand stand out from others. It also helps you ell business faster on the internet. When people would want to get your services or simply get in touch with you, they will not have to think twice before dialing your number. Your mirror mobile number must be on their minds. If you have a website for your business, you can display your mirror mobile number on it, as this will help boost your business in a great way.
Mirror numbers are easy as well as convenient: Mirror phone numbers are uncomplicated and thus effortless to remember. You can get it customized in the way you want it. Mirror mobile numbers are very convenient and help people to remember businesses easily.
It also adds an element of style and fashion in your identity. A mirror mobile number or a fancy, VIP, numbers denote your personality. It goes to show your fashion style, the efforts you put in to be unique and outstanding. Besides that, it helps give your business expertise and professionalism so that they can
cast a good impression on everyone associated with them.
Hence, the mirror Mobile number offers you several benefits to your personal as well as professional self, in an economical manner. In the world of being common, everyone wants to stand unique. We understand success and stardom cannot reach everyone's lives, but by possessing a VIP mobile number, you can definitely become a celebrity in yourself. So quickly get a VIP, fancy, or a mirror mobile number to build your own unique identity. People will now not remember you by your name but by your unique mobile number!