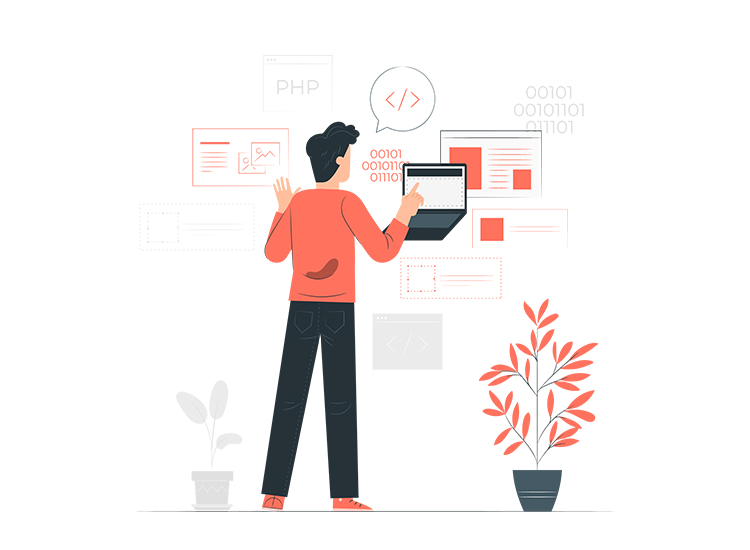 The World Is Undergoing Is Witnessing A Digital Transition, Is Your Business Ready
This is the era of technological revolution, and with each passing day, more people are starting to use the internet. With this advancement, a gate opens a new array of opportunities and possibilities. With these changes, the business setup across the world is becoming more competitive, and only the business that accommodates these changes can outperform its competitors.
Just to give you a gist of the recent transformational development, i.e., the launch of ChatGPT & its rival Bard. These two AI models, and possibly others, will transform the way people use the web (in general) and search engines (in particular). As more people will use online platforms to solve their daily problems, a rewarding opportunity arises for advertisers seeking customer reach.
How would you, as a business owner, fit into this?
Consider this development as an opportunity for customer outreach and be prepared with a workable marketing strategy. Creating engaging ad copies can be our first step toward success. Leverage the online platform to showcase the features and advantages of your business offerings.
The power of VIP Mobile Numbers in Marketing!
A VIP Mobile Number (https://www.numberwale.com/home) brings an element of trust to your potential customers. It also eases up reaching out to a service provider. With this out of the way, you can engage your customers, improve your customer retention ratio by delivering high-quality services, and increase your revenue.
Your One-Stop-Shop for fulling your VIP Mobile number needs in India
Numberwale is India's oldest brand that has been successfully providing streamlined VIP Mobile Numbers (https://www.numberwale.com/home) customization and registration services to its customers at astonishingly affordable rates. This reliable company will become your constant partner and help your business gain the most from the inevitable developments in the technological arena.

Classified
Come join hands with us and explore some of the most notable benefits of a VIP Mobile Number (https://www.numberwale.com/home). We will help you identify how VIP mobile numbers get set you up for success and positivity impact your personal as well as professional life. We encourage you to visit our website today and grab amazing deals open for VIP mobile number purchases.
Confused about how VIP Mobile Numbers (https://www.numberwale.com/home) can help you expand and grow your business? We, at Numberwale, are here to help you. With our streamlined and customer-centric services, getting your hands on a customized VIP mobile number has become easier than ever. Enjoy great flexibility and customize your number using Numberwale's intuitive number builder tools today.
Buying a Fancy Number Online (https://www.numberwale.com/home) is just a matter of a few clicks with Numberwale. You can build your own fancy mobile, complete documentation, make payments online, and do much more by choosing our advanced online services. Take a step forward and try our VIP mobile number customization and registration services today.
Using Fancy Numbers (https://www.numberwale.com/home) for advertising and marketing purposes allows you to get more from your investment. With our online services, you can significantly get higher returns on your investment by combining the features of a VIP mobile number with your online marketing & lead generation activities.
If you want to buy VIP Number Online (https://www.numberwale.com/home), then connect with your sales team using the contact details available on our portal. Our dedicated specialists will guide you on how you can customize your upcoming number, submit a VIP mobile number registration request and fulfill your business needs.
Buy Fancy Number (https://www.numberwale.com/home) from Numberwale and flaunt your individual style. Fancy mobile numbers add class and sophistication to your individual style. You can become the center of attention in your current society. To know about the benefits of fancy mobile numbers, contact team Numberwale today.